Honors Art History
This course introduces students to key movements in the history of Western art from classical antiquity to the modern era exclusively through the collections of the Metropolitan Museum of Art. Analyzing the form and function of a variety of objects, we will explore the role of architecture, sculpture, and painting in the formation and communication of cultural identity, and consider the roles of patron, artist, and audience in the creation and reception of works of art. We will test the concept of the "universal museum," using the Met's collections as a primary source for developing an understanding of the history of Western art. Behind-the-scenes visits with curators and conservators will help us develop a deeper understanding of the role of the museum in preserving and presenting the art of the past. In addition to introducing students to key periods and movements in the history of Western art, and the many functions of the museum, this course aims to develop the skills of "visual literacy," helping students analyze and interpret visual information from the past as means of understanding the role of images and visual communication in our own time.
The course was created and led by Fordham Associate Professor of Art History Maria Ruvoldt, a specialist in Italian Renaissance art.
The Omeka website was created by our honors students with the direction of Katherina Fostano, Visual Resources Curator for the Art History and Music Department at Fordham.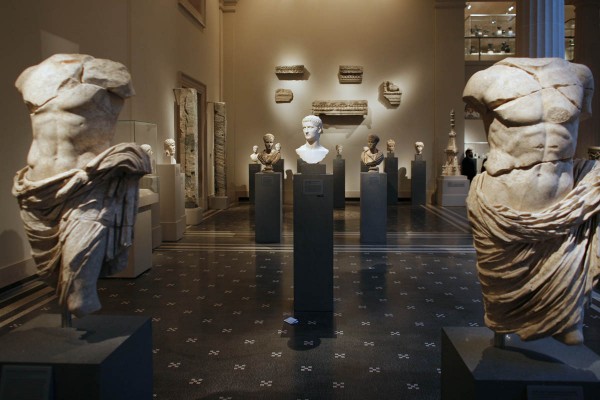 A special thanks to the Metropolitan Museum of Art for allowing us to create this project using their online collection available at
http://metmuseum.org/collection/the-collection-online
and to Fordham's Academic Computing Environment for providing the space and technical support to maintain our site.